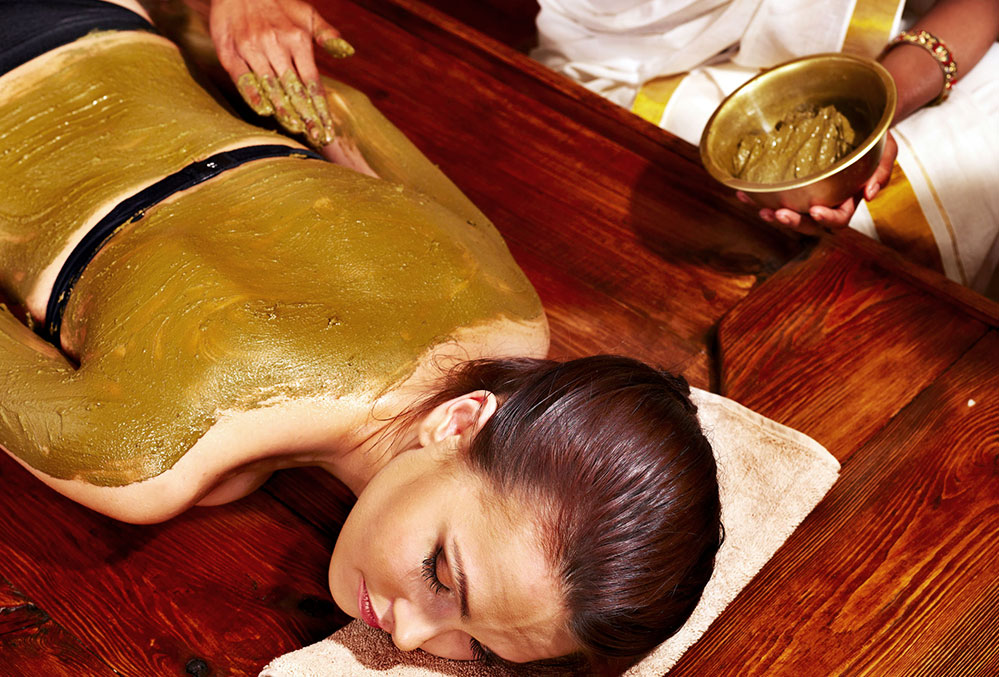 Urdwarthanam
Powdered herbs massage
Experience the power of natural slimming with this Ayurvedic cellulite buster. Udwarthanam is largely used as one of the treatments in Ayurveda for weight management. Udwarthanam, according to Sushrata, is a body toning programme with the application of a combination of prescribed herbal powder on the entire body. It is used in the treatment to reduce fat and strengthen the body, at the same time taking care that the body does not become too rough and dry in the whole process.
Duration of treatment: 60 minutes
Benefits of Urdwarthanam
Tone the skin and muscles
Reduce cellulite
Exfoliate the skin
Revitalise the sense of touch
Remove fat-soluble toxins from tissues
Promote a glowing complexion
Remove body odour
Reduce itchiness
Recommended for new mothers, and for weight management or poor digestion.