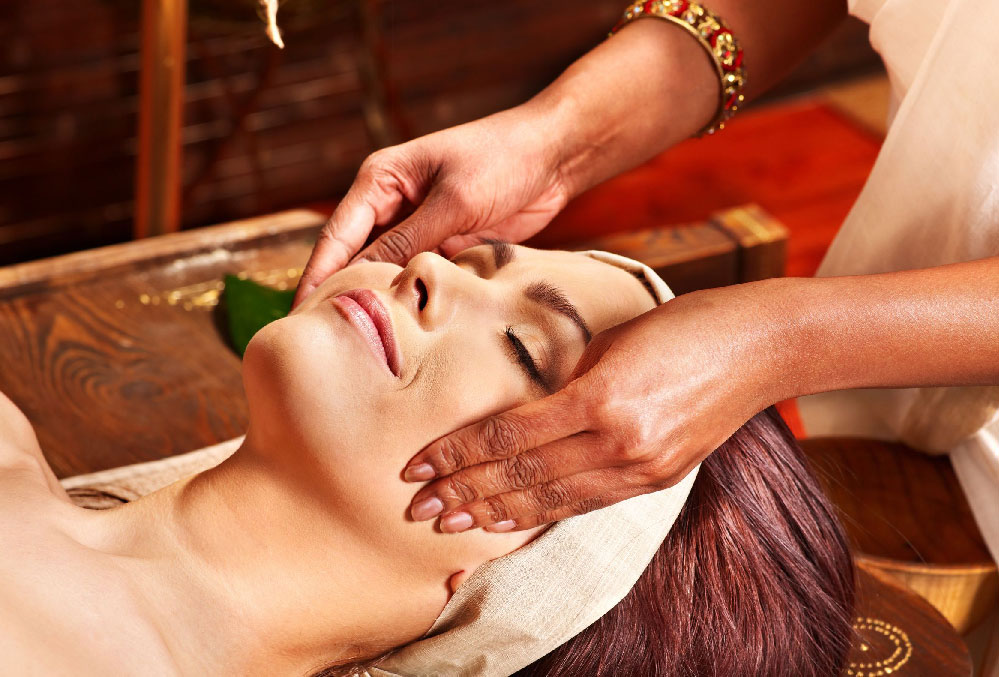 Soundaryam Vardhini
Facial massage with mask and scrub
Soundaryam Vardhini literally means to 'prolong beauty'. The highlight of this Ayurvedic facial is our signature 20-minute face massage that activates the marma (pressure) points in the face, increases cellular oxygenation in the skin and facial muscles, and flushes out accumulated toxins in the face for a smooth and lit-from-within complexion. It is suitable for all skin types from dry to oily, sensitive or even acne prone.
Duration of treatment: 60 minutes
Benefits of Soundaryam Vardhini
Promote lymphatic drainage
Tone facial muscles
Brighten the complexion
Alleviate stress and anxiety
Relax tension in the face and jaw
Recommended to those who are experiencing tension headaches, stress, and sagging or dull facial skin.