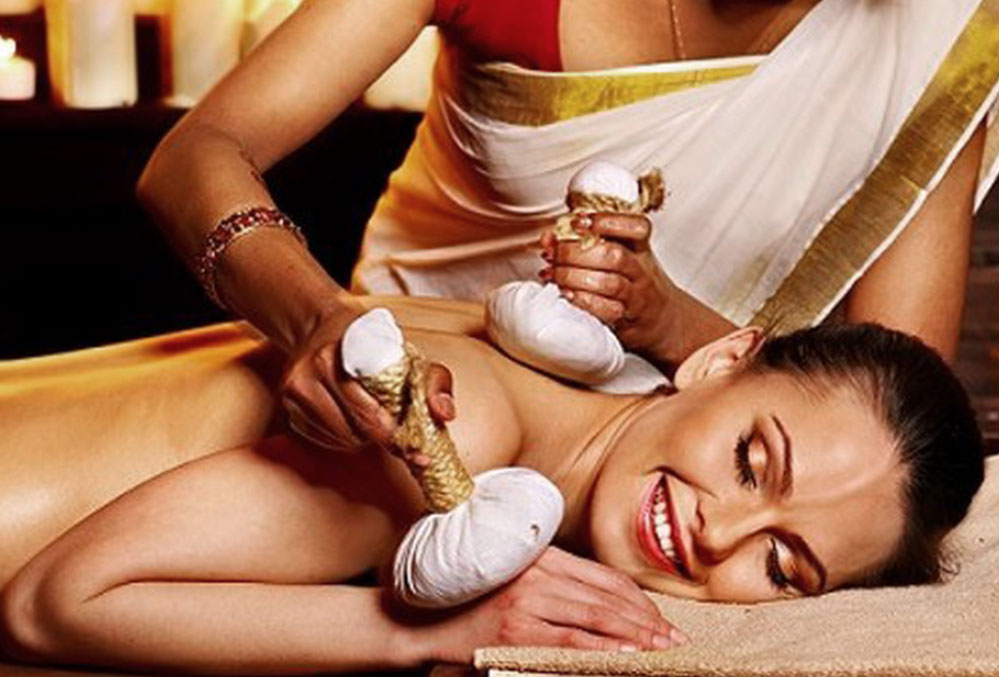 Podi Kizhi
Herbal bolus massage
Podi Kizhi is a relaxing and refreshing ayurvedic massage technique of fomentation in which bolus filled with mixture of herbs are used. The bolus dabbed in warm sesame oil and carried out simultaneously. Main ingredients Podi Kizhi known to help enhance flexibility, improve circulation, relieve pains and aches, and improve skin tone.
Duration of treatment: 60 minutes
Benefits of Podi Kizhi
Enhance flexibility
Relieve pains and aches
Improve skin tone
Good technique for relaxation and reliving stress
Recommended to those who are experiencing bodily discomforts, and joints discomforts.