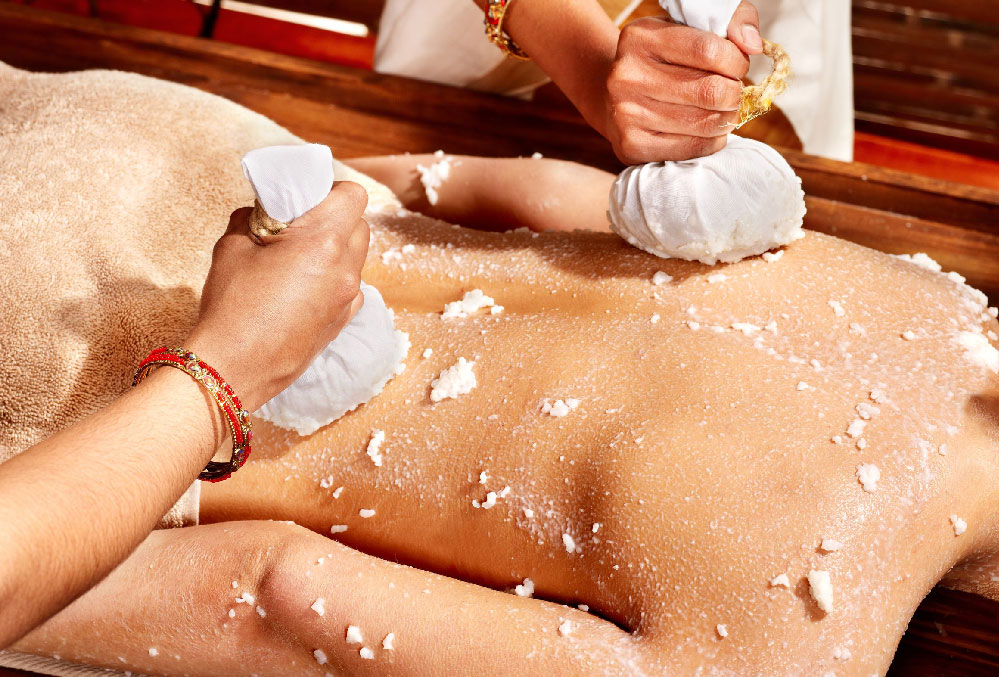 Navara Kizhi
Milk and rice bolus massage
Navara Kizhi means 'a poultice of rice.' Rice is boiled with milk to create a fragrant and nourishing decoction. The cooked rice is then gathered into balls and tied up in linen bags. The warm poultices are then dipped in milk and massaged all over the body. This treatment is so rejuvenating it is traditionally used to rebuild damaged tissues from nerve disorders. The combination of soft warm poultices and a luxurious milk bath makes this treatment one of our most popular pampering therapies.
Duration of treatment: 60 minutes
Benefits of Navara Kizhi
Brighten, smoothen and nourish skin
In the management of joints pain
Lubricate body tissues
Recommended to those who are experiencing dull and dry skin, joint/muscle pain, and other bodily discomforts.