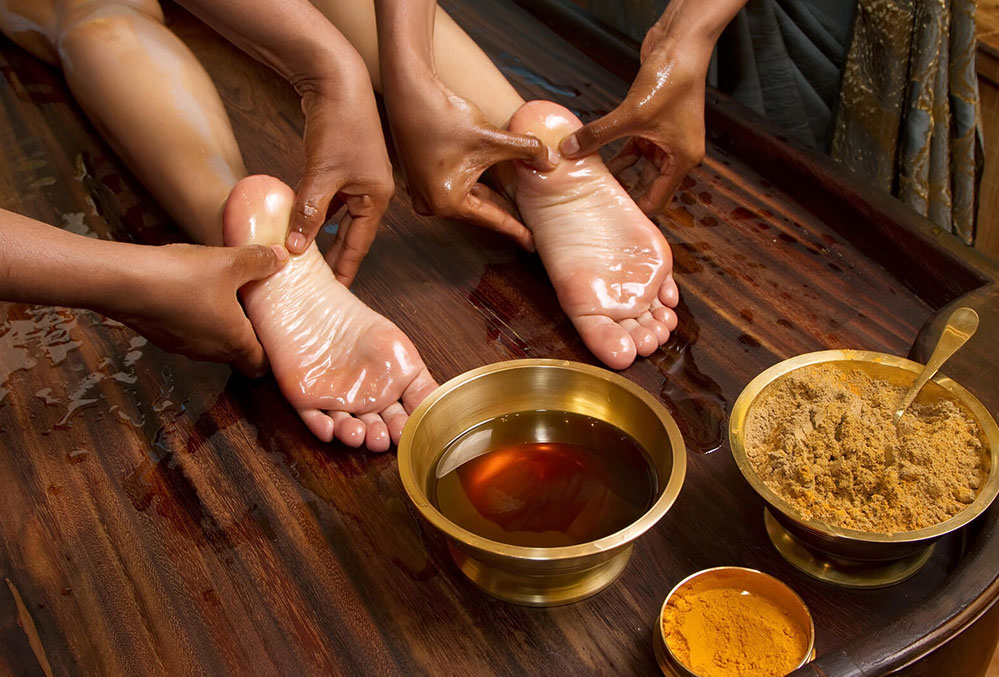 Pada Abhyanga
Foot massage therapy
Foot massage is a highly revered therapy in many cultures as the feet contain millions of marma points (also known as pressure points) that promote good health and healing when stimulated. Ayurvedic foot massage is done with gentle pressure so as to preserve the sensitive nerves and points in the feet.
Duration of treatment: 60 minutes
Benefits of Pada Abhyanga
Promote sleep and relaxation
Calm the mind
Remove fatigue and cramps
Soothe tired feet
Prevent cracking and numbness
Remove water retention
Harmonise entire system
Recommended to those who are experiencing water retention issues, cramps and minor injuries to the foot and ankle.